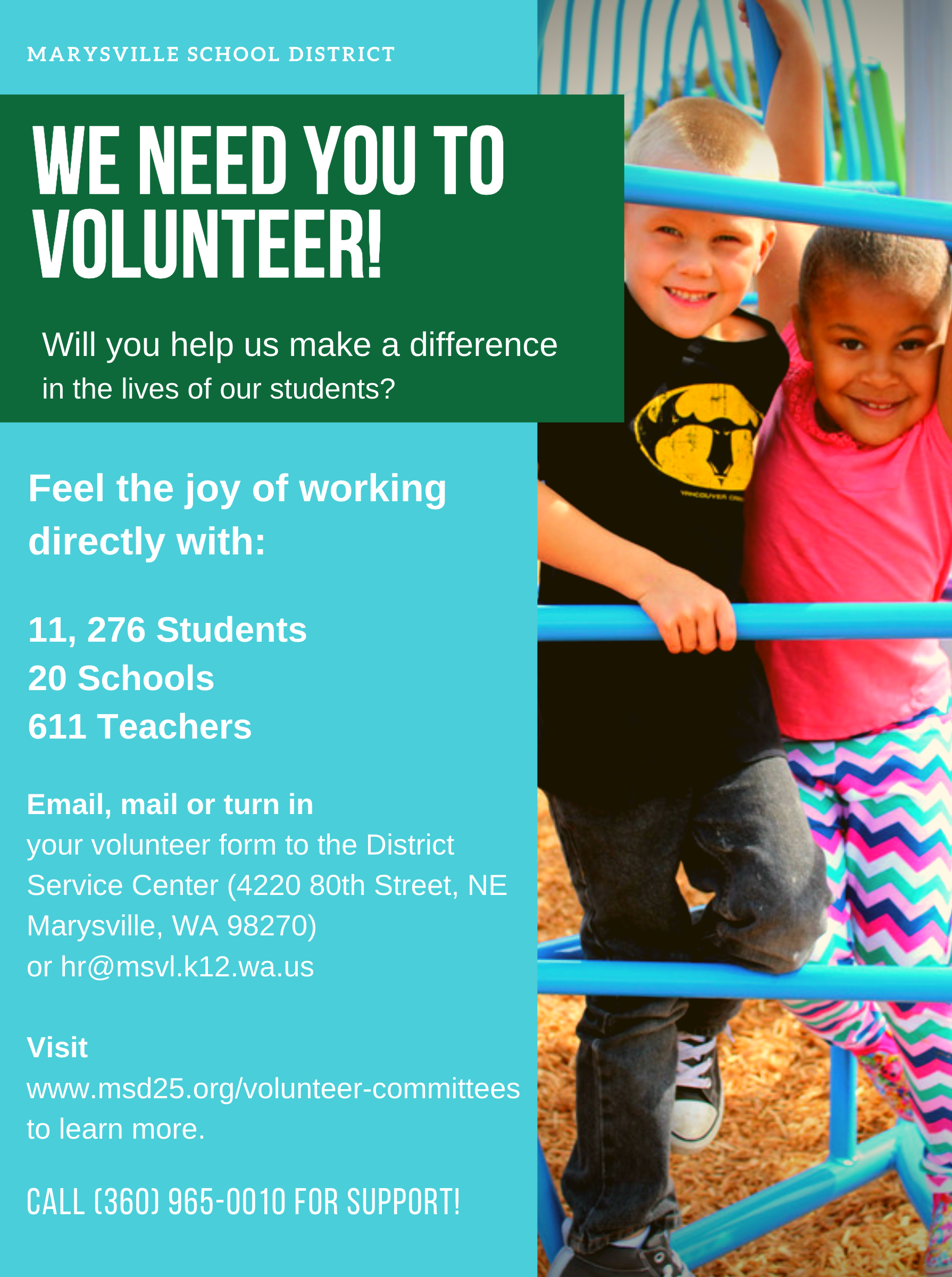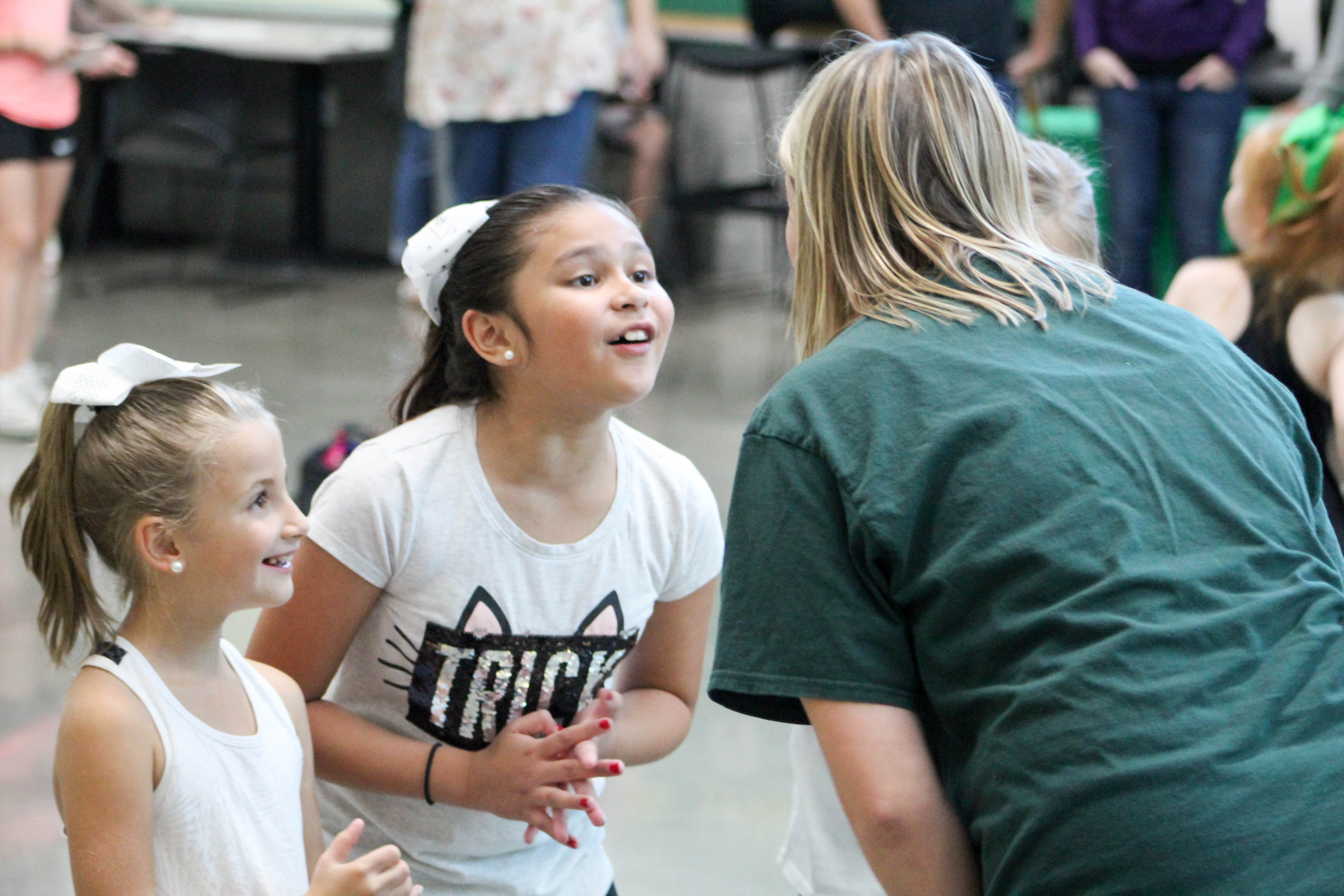 Turn in your volunteer application to the District Service Center (4220 80th Street, NE Marysville, WA 98270) or email the application to volunteer@msd25.org. You may also drop off your completed application at your child's school.
Click on the links to access the volunteer applications: English Spanish
The processing of your application may take up to one week or more. You will be contacted if there are any questions about your application.