Thank you MP Girls Basketball Seniors! Great to celebrate your senior day today. Families, staff, and students here to make this day special. Go Tomahawks!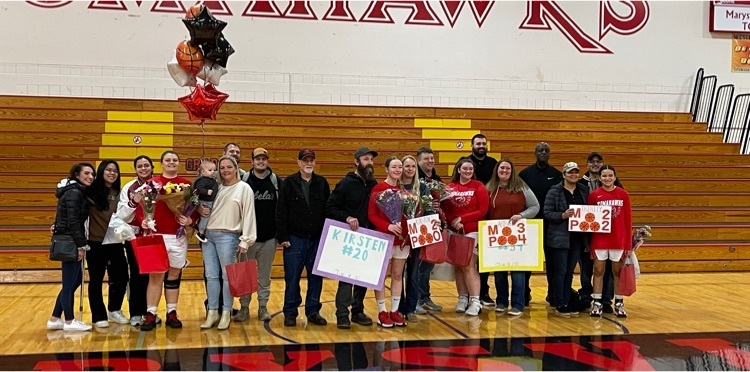 Stop by the MPHS Gym this afternoon for a special edition of Saturday Basketball. MP has a varsity double header vs Cedarcrest HS. Girls - 12:00, Boys - 1:30. Special event today is Girls Basketball Senior Night. Come help us send out our seniors in style!
MP is proud to host the district Hispanic Family Information night focused on post-secondary opportunities for our students. So many options to help students find their passion. Thank you to all of our community partners for supporting Marysville students!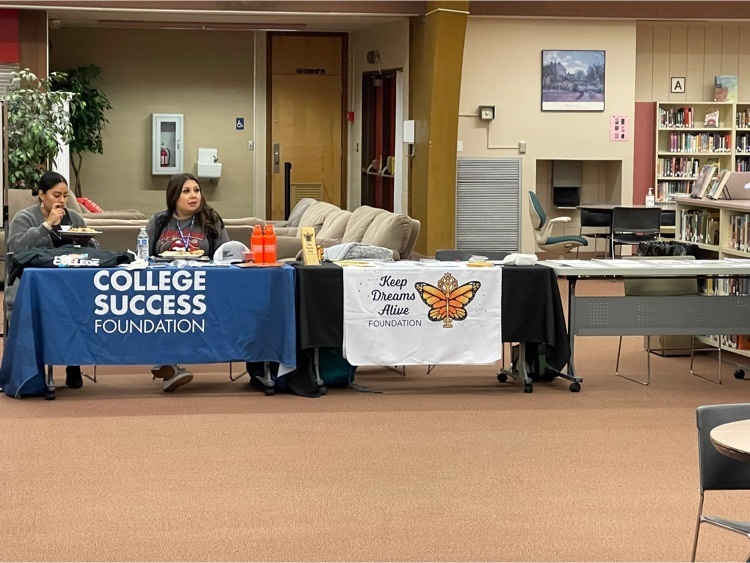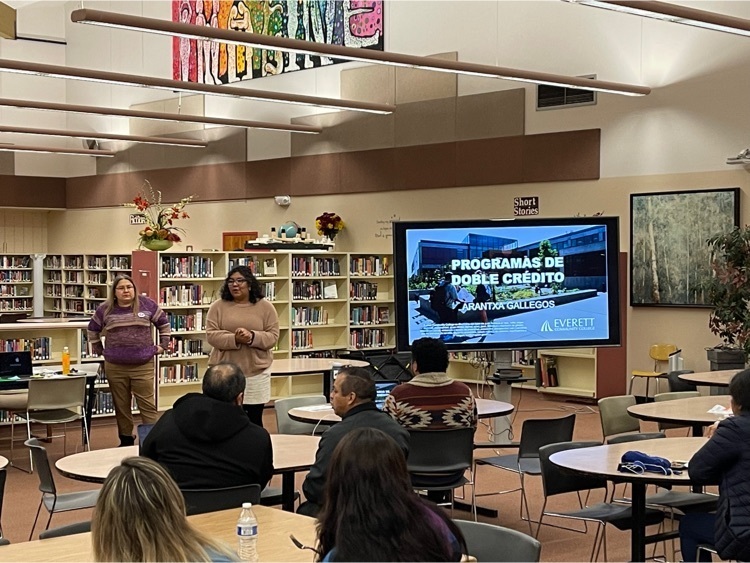 Another great night to be a Tomahawk. Senior night for wrestling at home and if you're interested in going on the road, watch our girls basketball team up at MG. A whole week of MP vs MG! Go Tomahawks!!!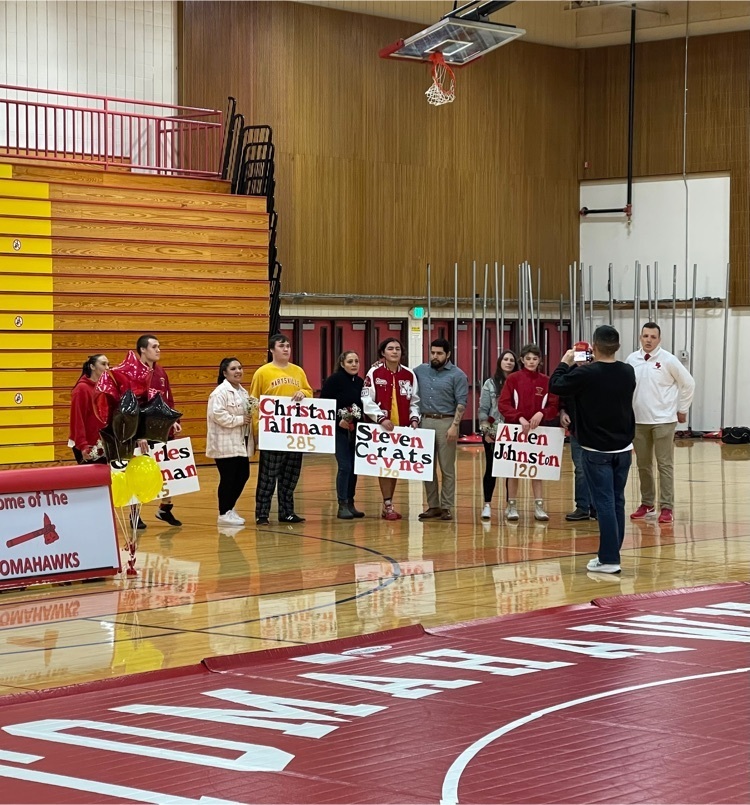 Dear MP Families, In Running Start, high school juniors and seniors can take college-level courses; tuition-free.  Students can apply those credits earned toward both high school graduation and future college degree at the same time. All MPHS students and their families are encouraged to attend this info session to learn more about the Running Start program, requirements, benefits, and admissions. GO TOMAHAWKS!
Shout out to out play by play broadcast crew. Another example of our students excelling outside of the classroom. Thanks to Mr. Edinger for making this happen.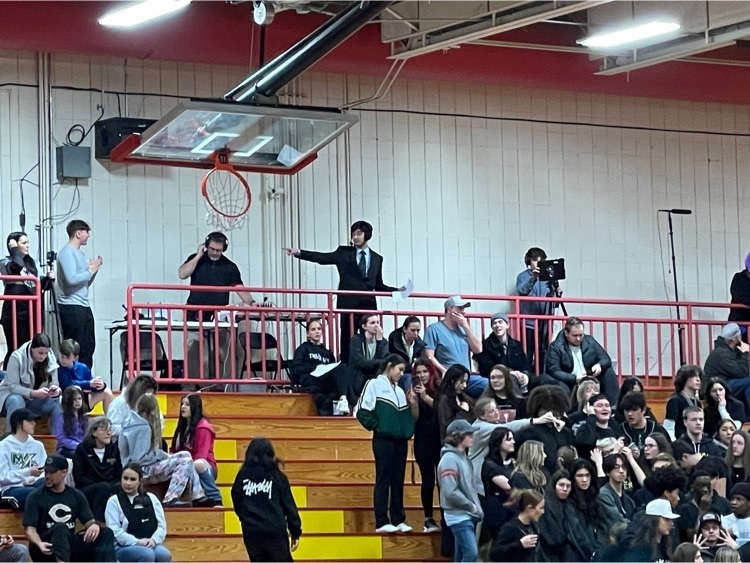 Great night for Berry Bowl on the Hardwood. MP vs MG. Go Tomahawks!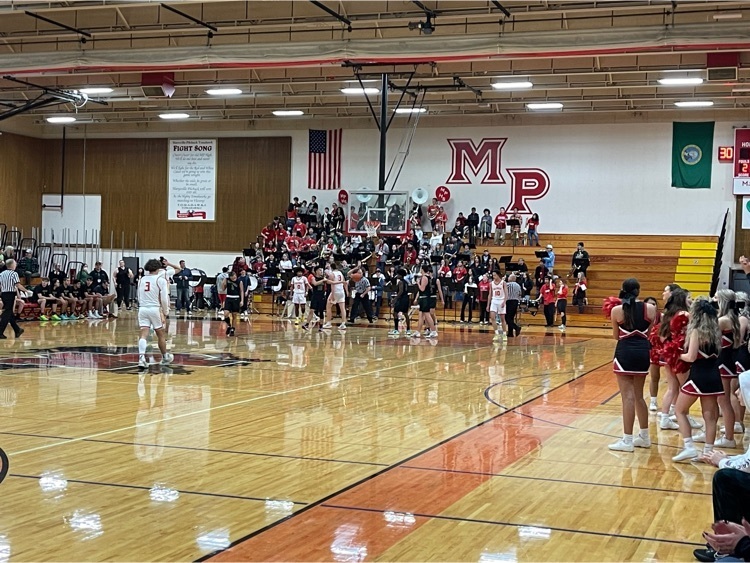 Congrats to the Marysville NJROTC Team for their efforts and accomplishments at the Everett Drill Competition this past weekend. Three of our Team Commanders were first-timers for this event! The team is lead by Commander Brasfield and Chief Wilde. Way to go!!!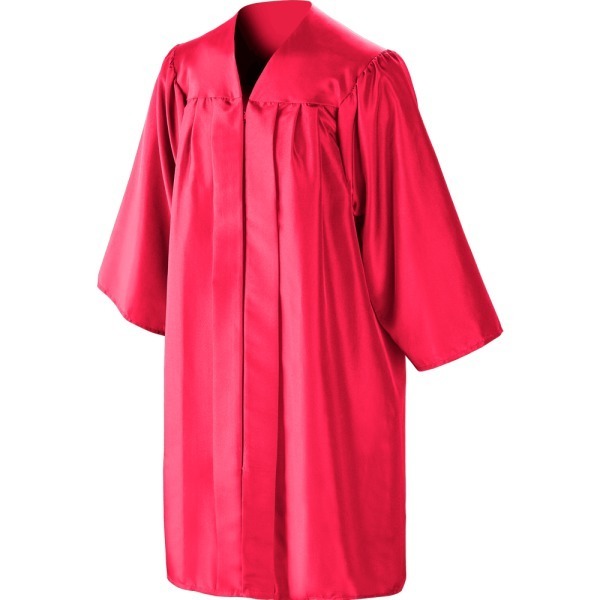 This is the last week of 1st Semester with Finals Wed (1/25) - Fri (1/27). All 3 days are 11:00 am dismissal (
https://rb.gy/jtwhlz
) with grab-n-go lunch provided. The MP Library will be open daily from 11:15 am to 2:30 pm for student studying / test make-up. Finish Strong!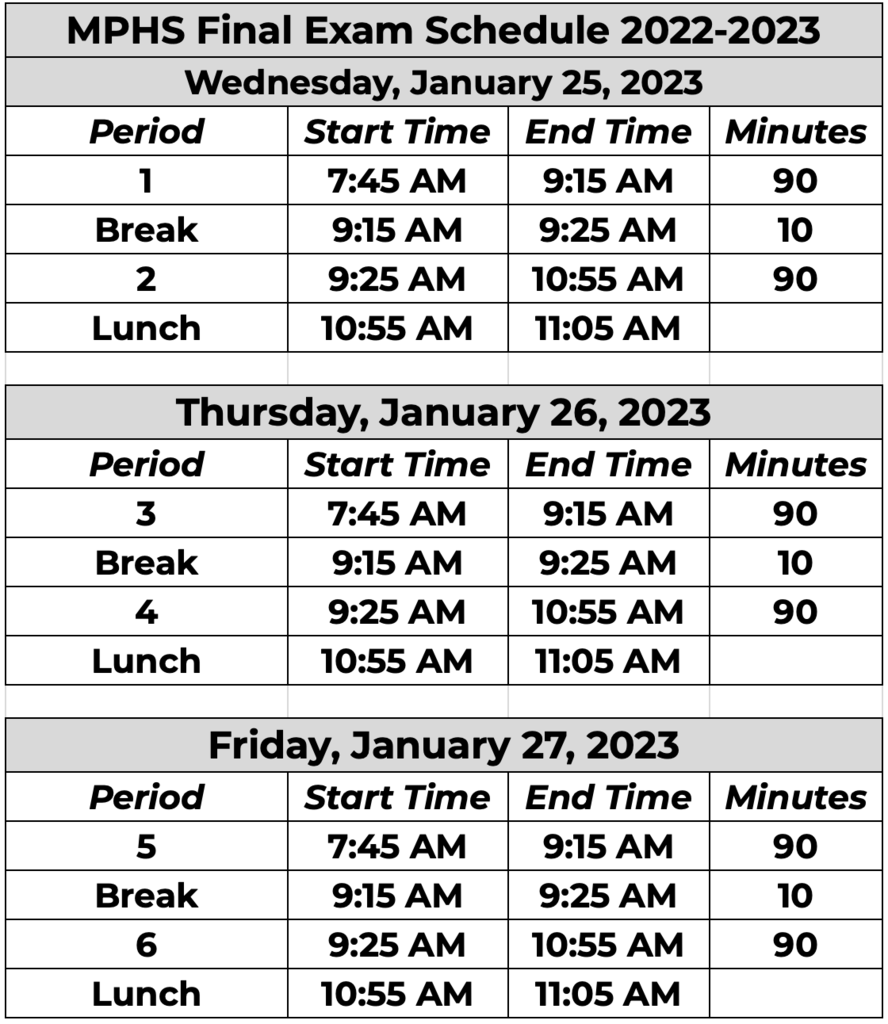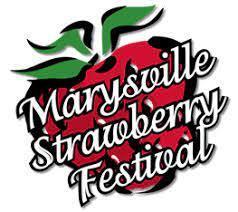 Good morning MP Families! Friendly reminder - we are a bit short for our soft textile drive goal. We are still accepting textile donations that will help support the Class of 2023 graduation events! Funds raised will directly help students! Thanks :-)
Good morning MP families! You are all invited to the MSD25 I Have a Dream Multicultural Fair. The event is this Friday, January 20th, at Cedarcrest Middle School from 5-8 PM. See you there :)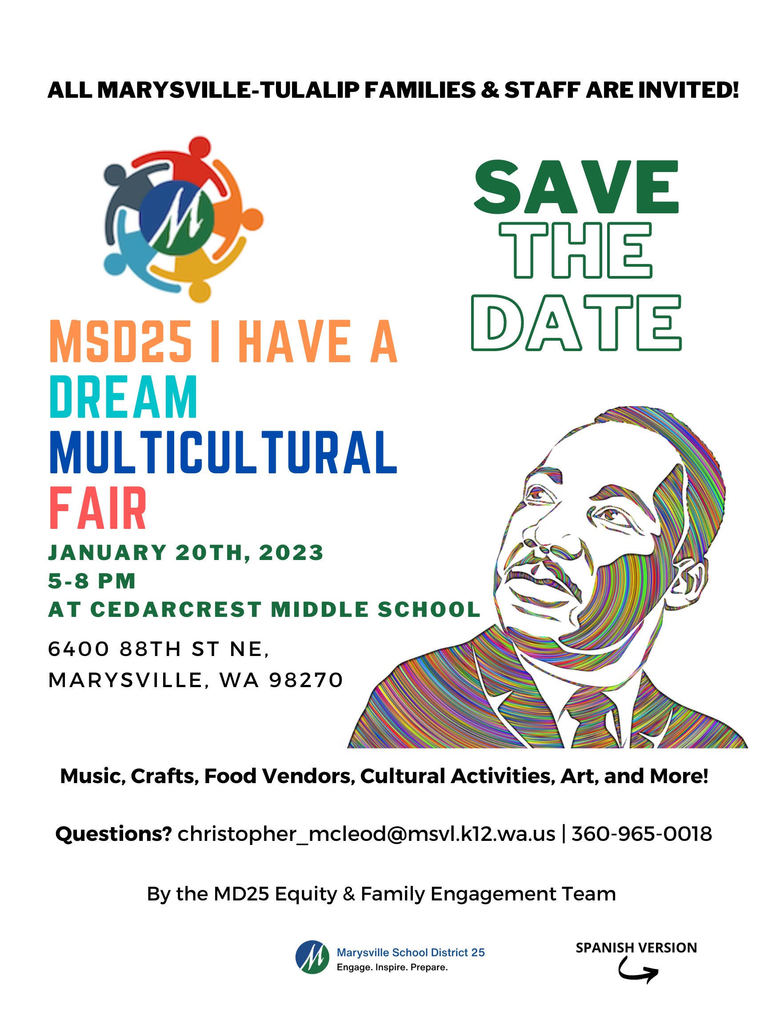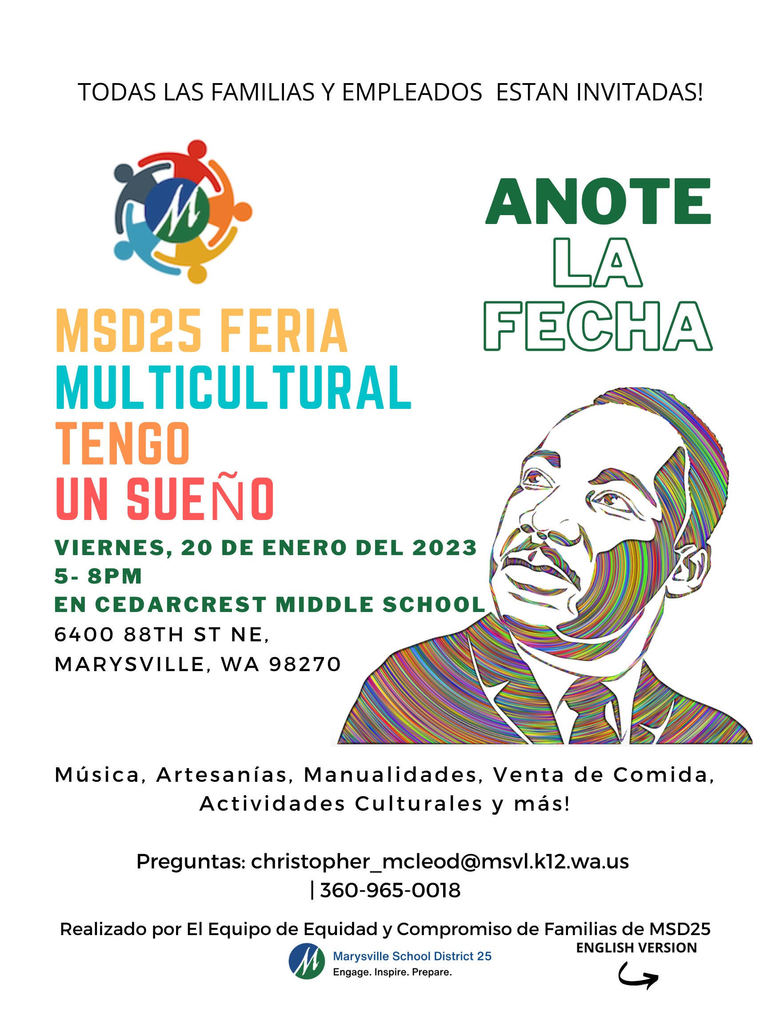 Congratulations to MP DECA members - Ethan Alberts, Drew Pirone, Isabell Kelsey, and Hugo Barbosa - for moving on to state! RJ Peebles achieved the highest test score in our area and Leeto Perez was elected the Area 1 President for next year. Amazing!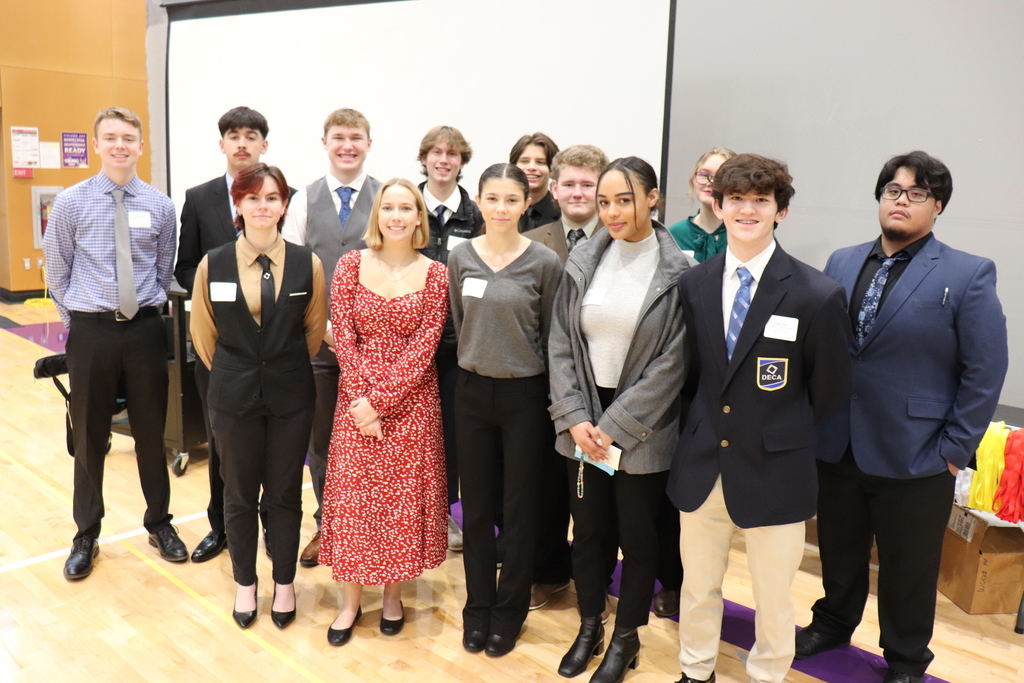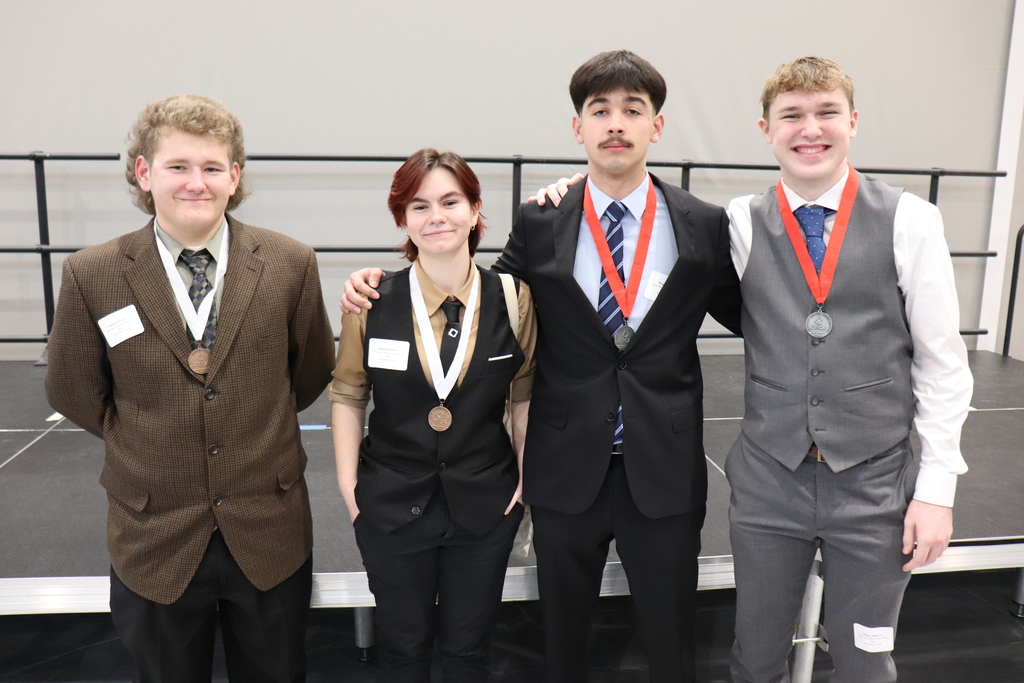 Last week was a great opportunity for MP students to see the inner workings of Snohomish County government with "Civic Education Day." Thank you to Council Members @JaredMead and @NateNehring for hosting our students. Everett Herald Article -
https://rb.gy/bqj1dq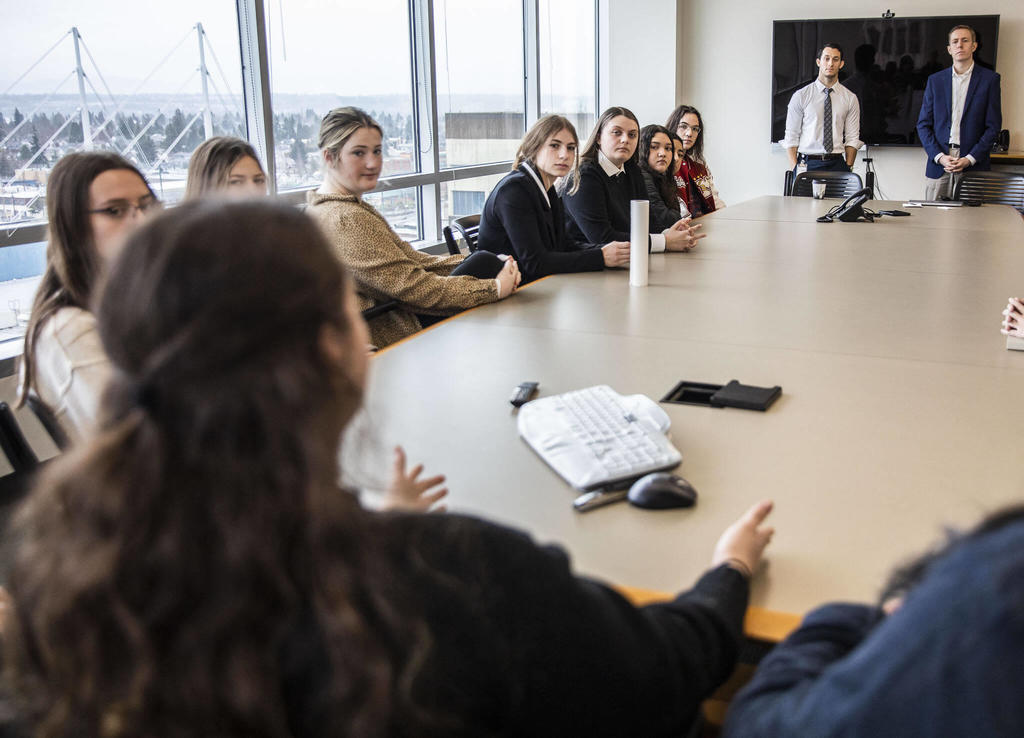 Happy Martin Luther King, Jr. Day to all of our students, families, and community. MP will continue to serve the community and support all students in preparing for a lifetime of personal success. #MLKDay 2023.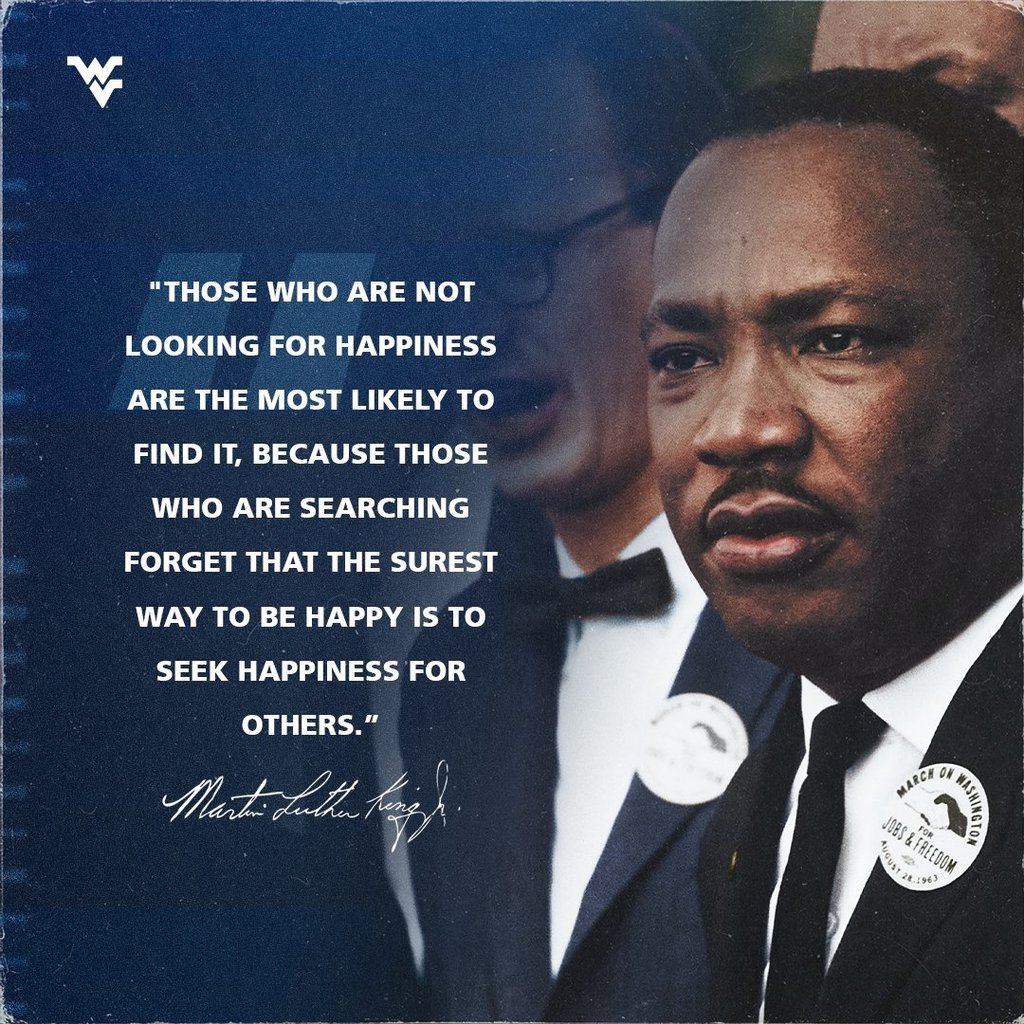 What a great example of the MP student leadership with our MLK Day assembly today. Student led and impactful. They even arranged to have Dr. Robbins, MSD Superintendent, to be our keynote speaker. Proud to be their principal!
Marysville Pilchuck PTSA is always looking for new members. I would love more families to be part of one of the groups influencing MPHS. Be part of helping us improve outcomes for all students! Join the facebook page with the QR code below.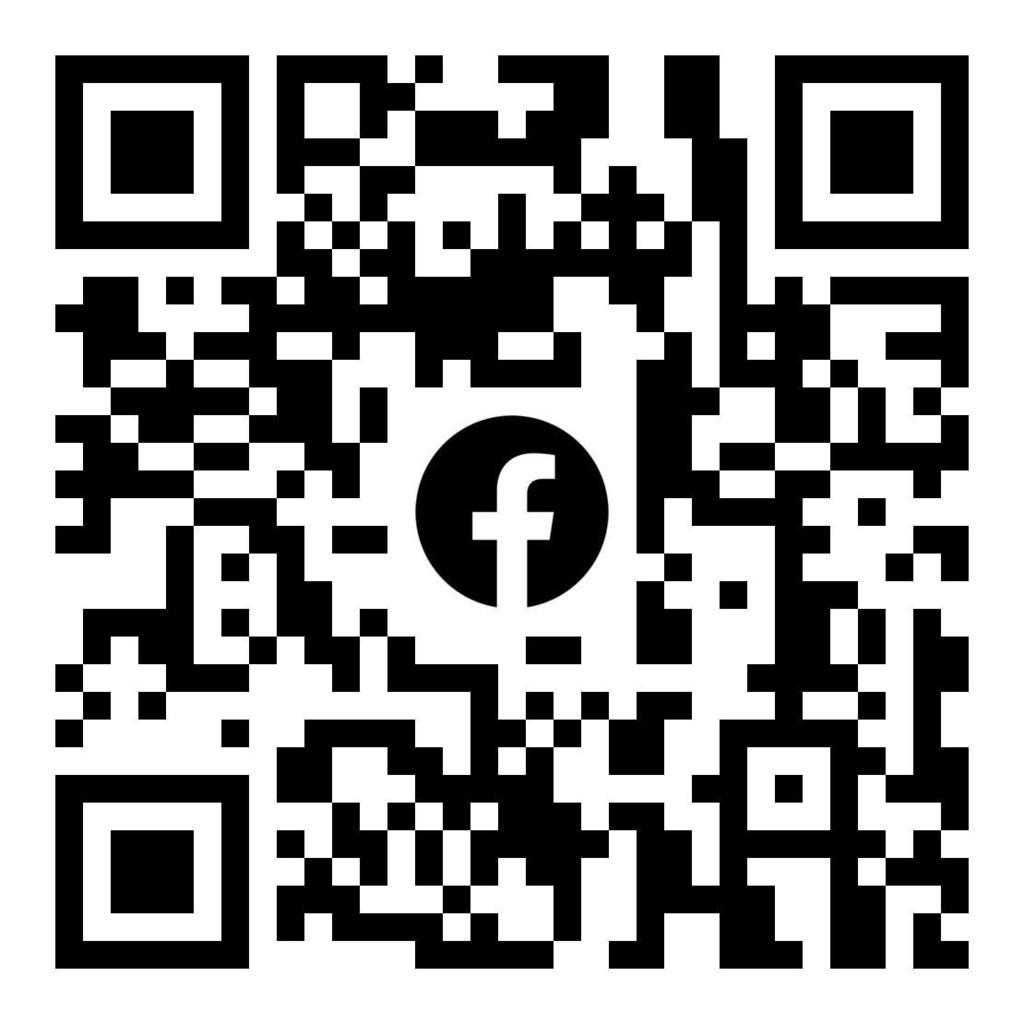 The Marysville Parks department is hosting an MLK event on 1/12 at the Marysville Opera House to view the HBO documentary, We Are The Dream. Marysville students are encouraged to submit their own work for this event as well. Information and register at
https://rb.gy/t3qjsu
.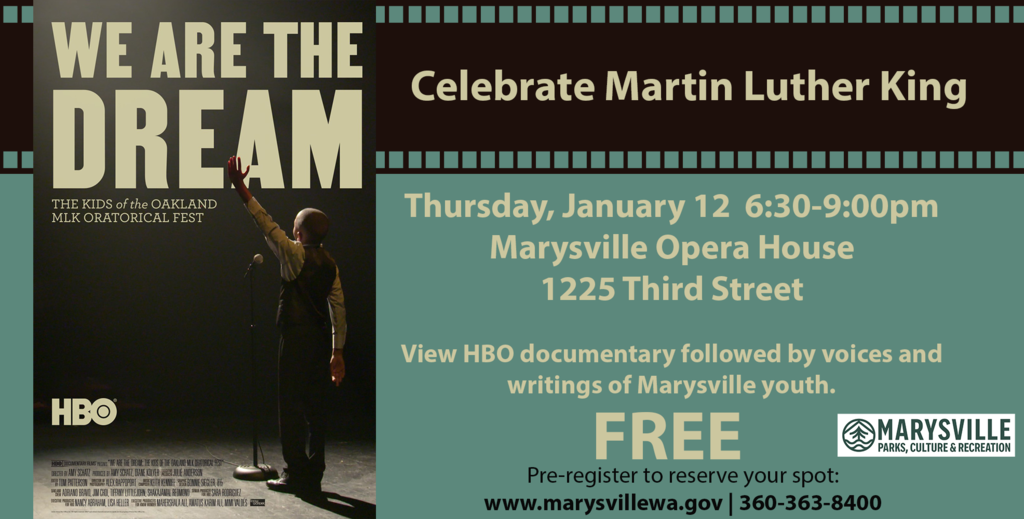 MPHS hosted the MSD25 Board meeting tonight. The NJROTC Cyber Security Team qualified for the Cyperpatriot national semi-finals and the MP Choir provided a view into the incredible fine arts offerings at MP. Examples of how we meet the needs of every student, every day!