Kellogg Marsh Bus routes are published here.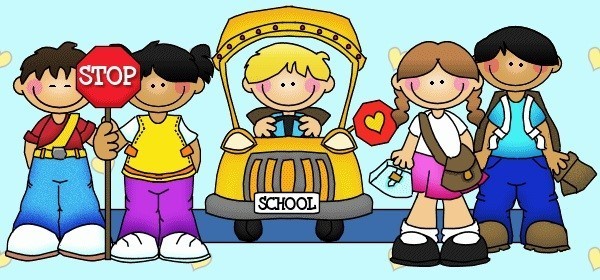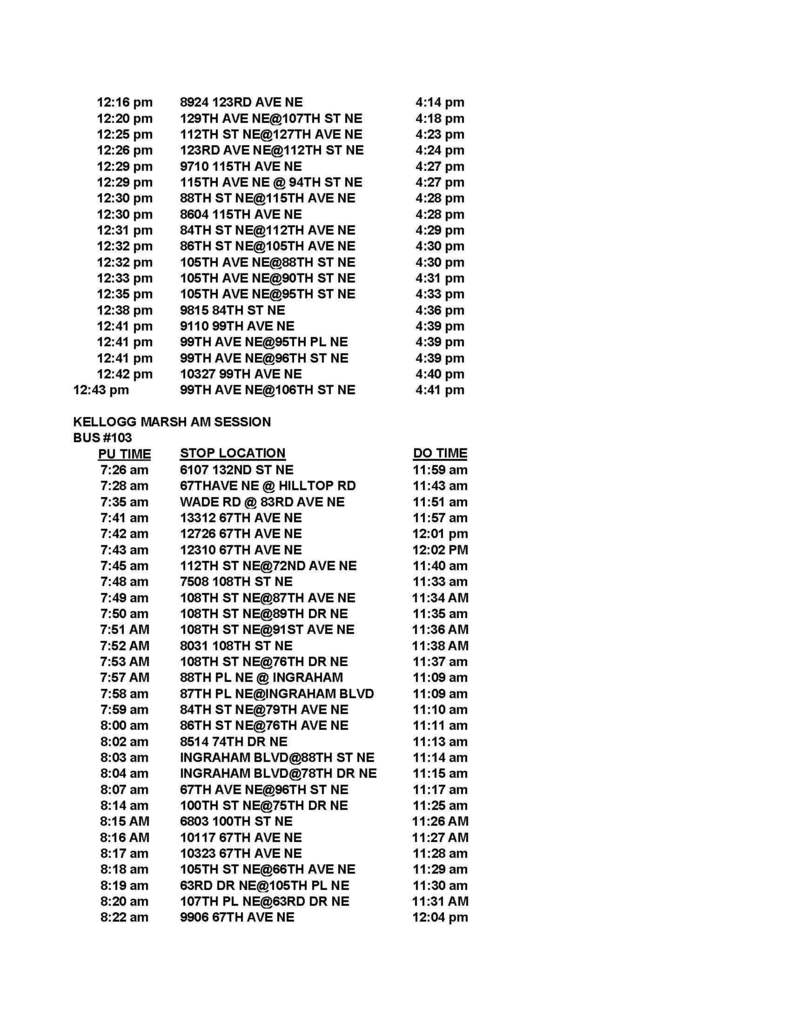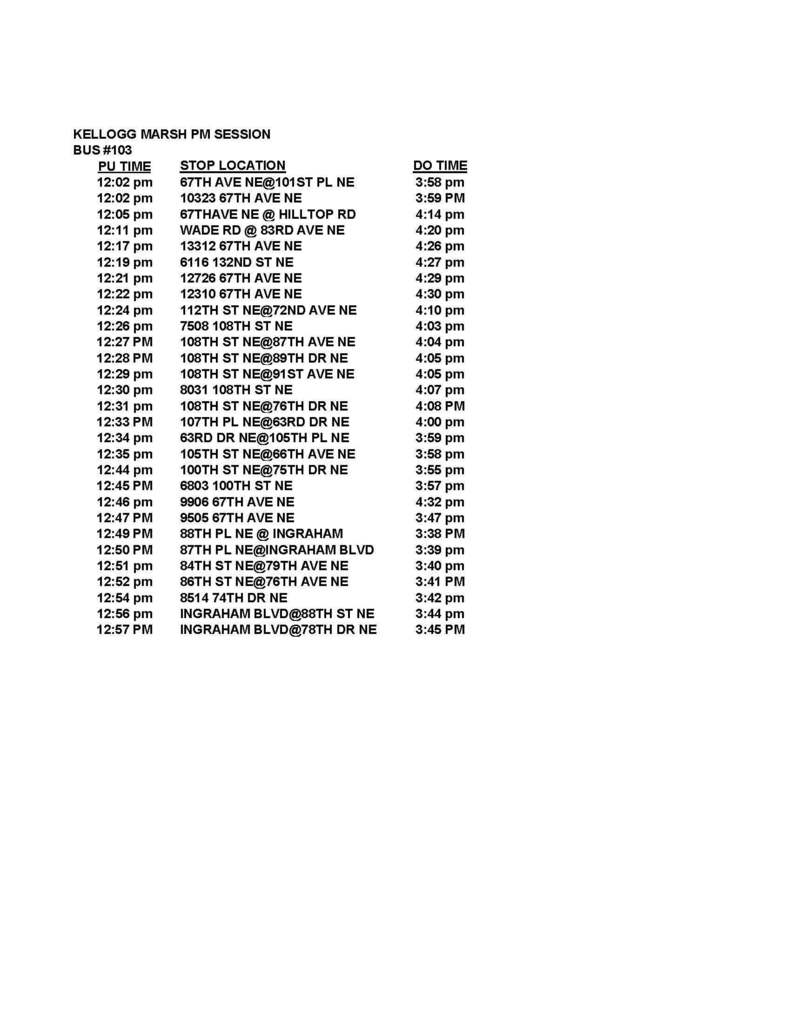 Presidents' weekend 2/12/21-2/15/21. No school
Feb. 1st No School. It is a Teacher grading day so there will not be any school for students.
Early Release @ 12:00pm on Jan. 27-Jan 29, 2021. This time will be used for teacher grading.

In Observance of Martin Luther King Jr day there is no school Monday, Jan. 18, 2021.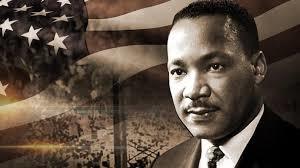 Kellogg Marsh January Newsletter is now published. Find out what is going on at school.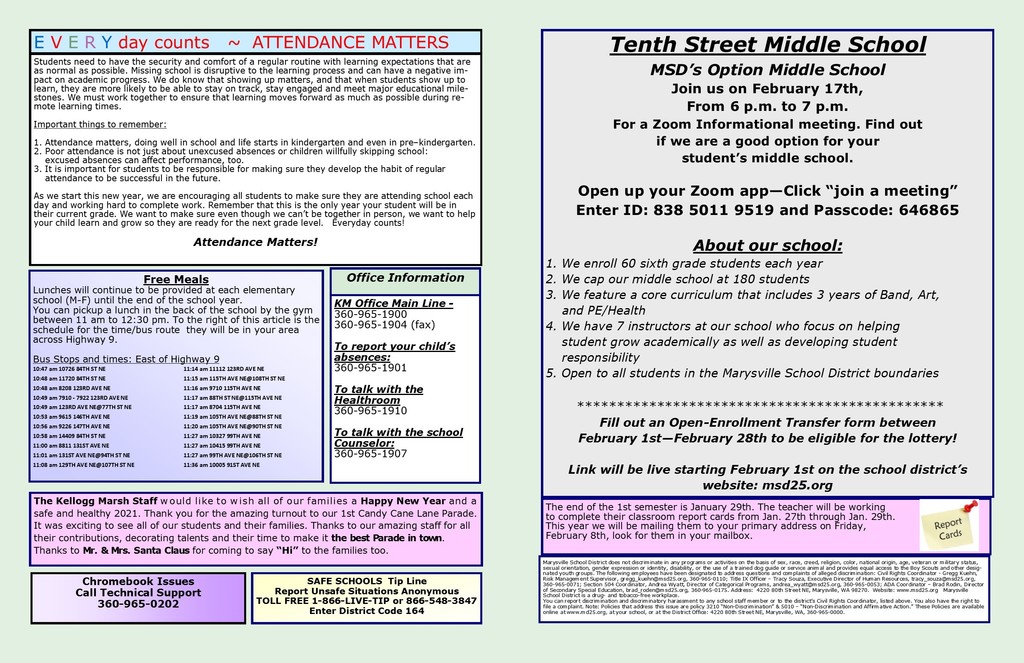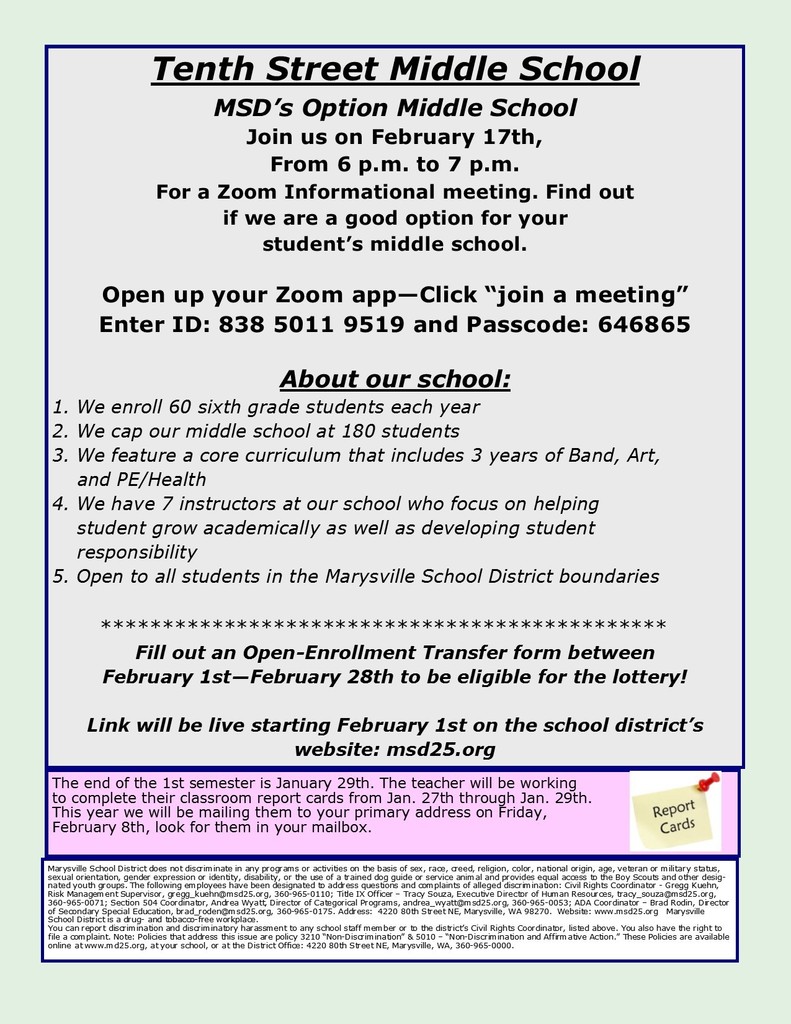 December Newsletter published-see what's going on at Kellogg Marsh.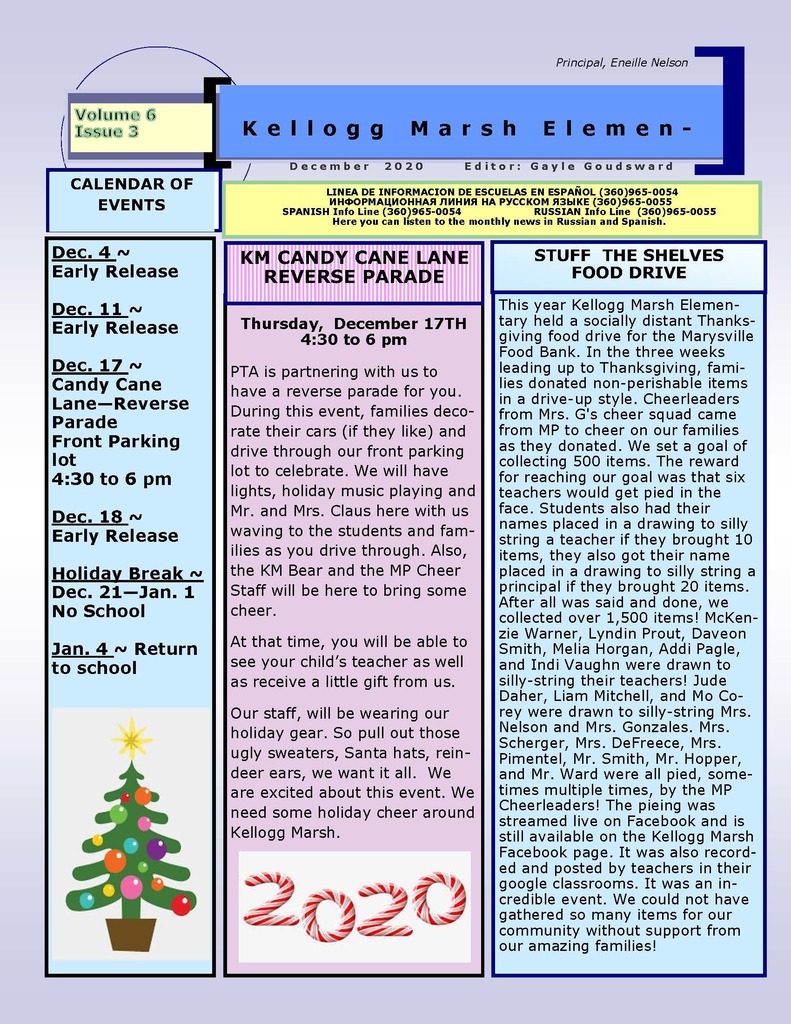 Here is the November Newsletter for Kellogg Marsh Elementary. Find out more information and events happening here at school.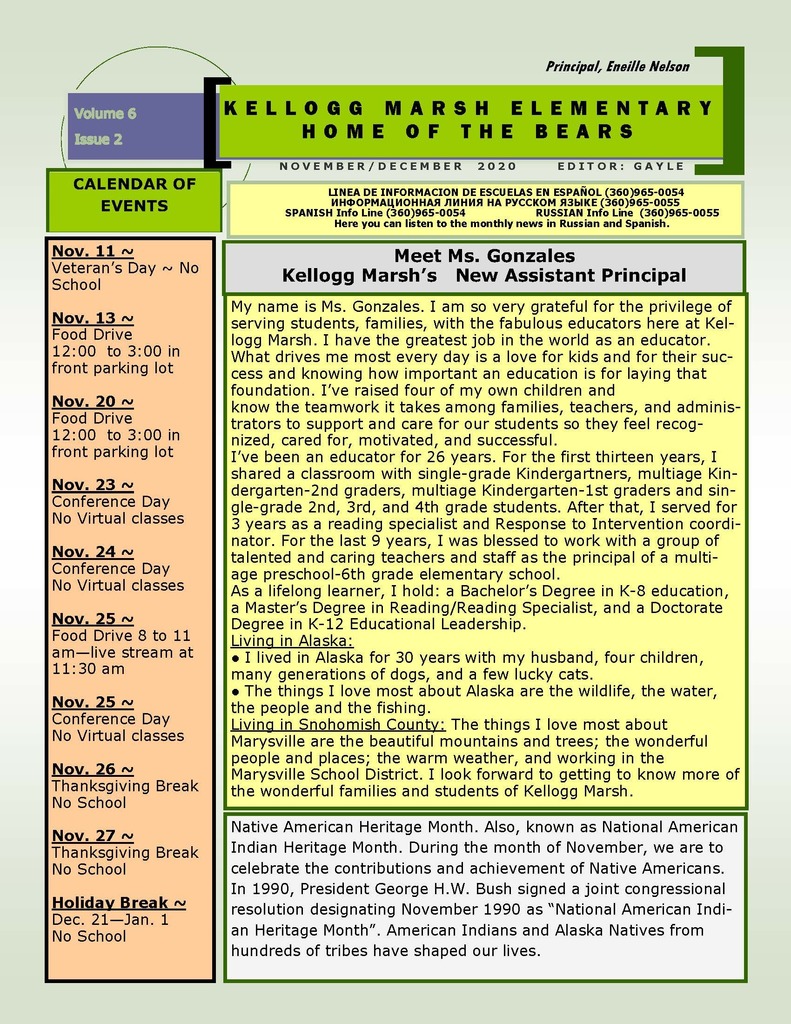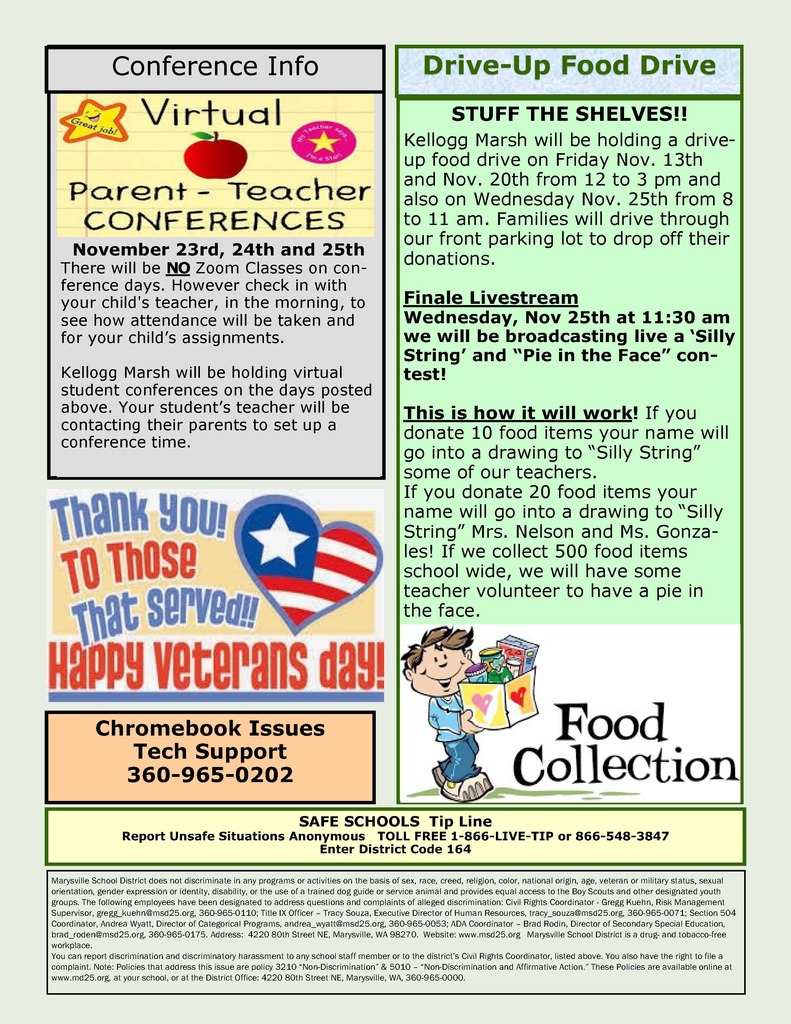 Food Drive Competition at Kellogg Marsh. See Flyer for details.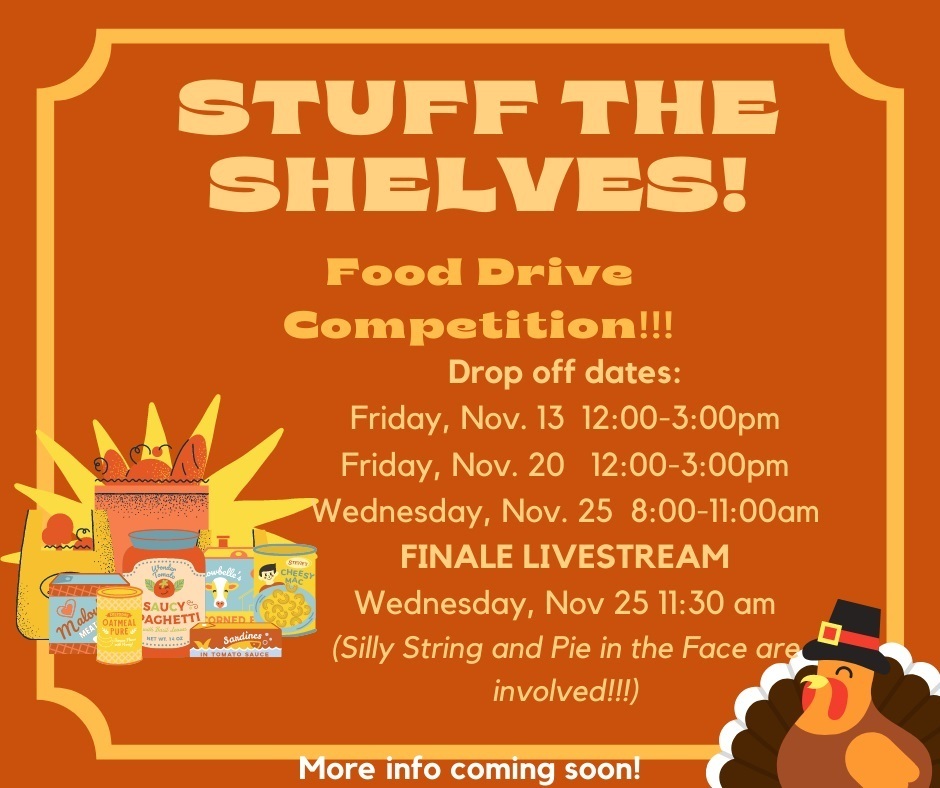 Kellogg Marsh Harvest Celebration Parade is on Oct 30th starting at 2:00pm. The route is here. Please show us your costumes and smiling faces.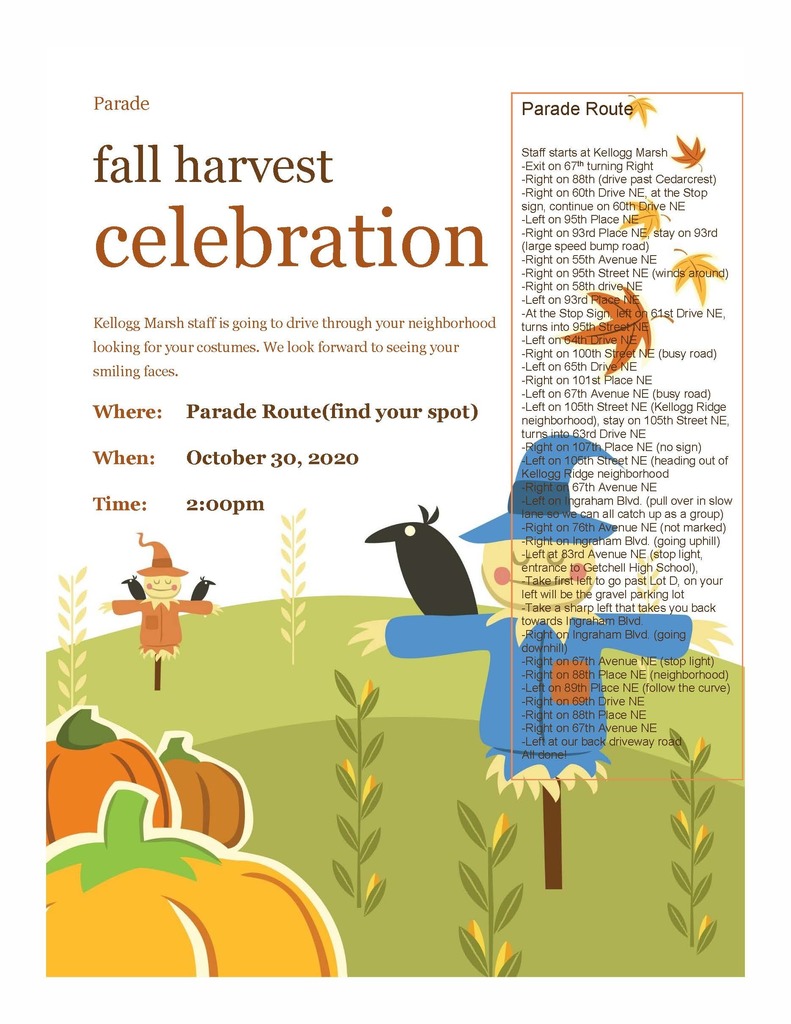 October newsletter-See what's going on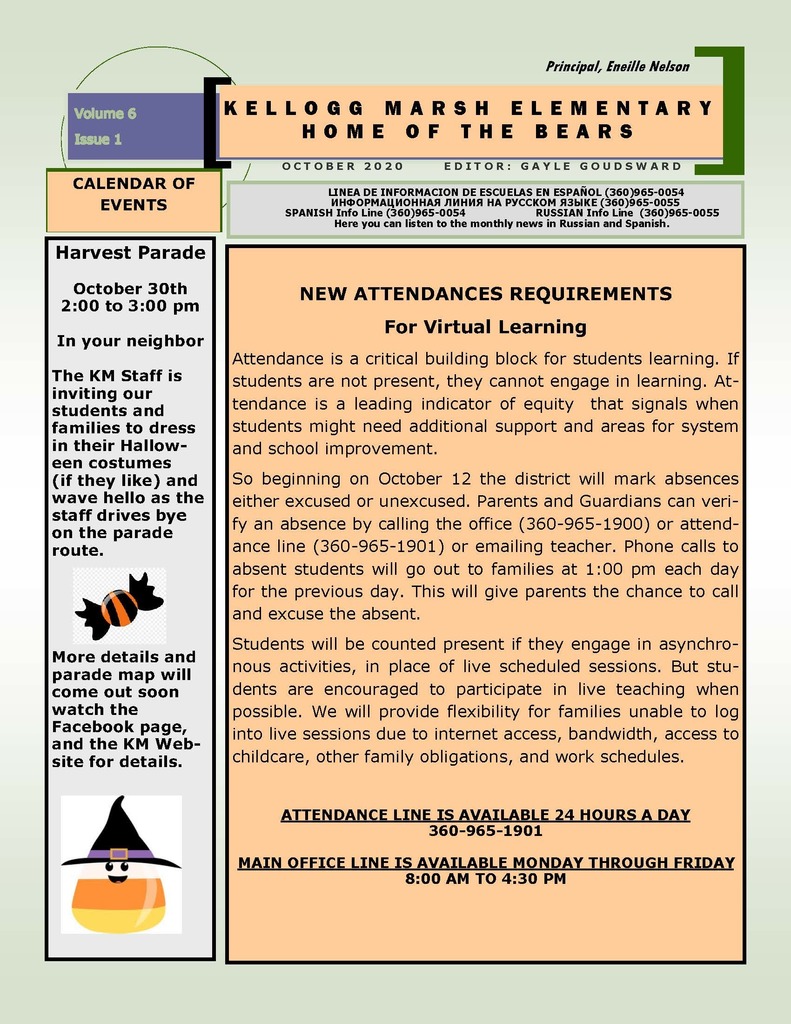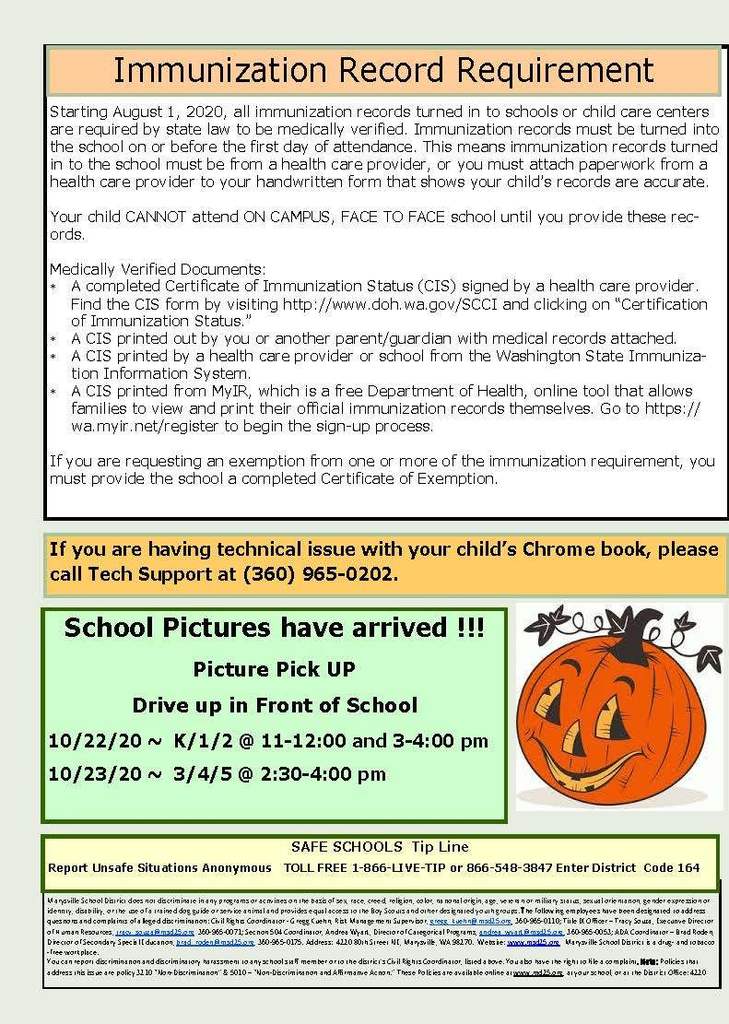 Pictures are in! See flyer for details! Pick up in the front of school.
Kellogg Marsh Picture Day is Friday, Sept. 25th from 1-6:00 pm. The schedule is posted in the attached flyer. Pictures will be in the gym with PPE used and social distancing implemented. Children will enter at the north entrance. We will have multiple photographers inside with helpers guiding children. After photos are taken, students will then exit on the south side of the gym. Parents will meet students there. Exceptions will be made for small children.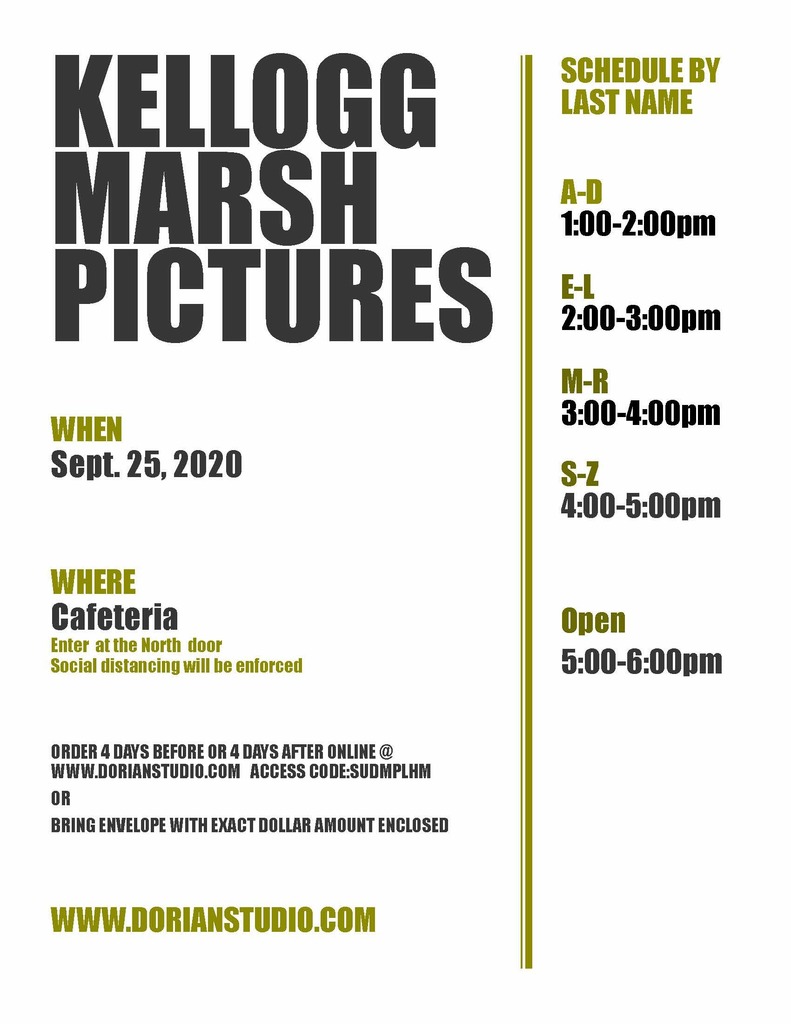 Welcome back Kellogg Marsh families! Please see the flyer regarding our drive through event to prepare you for the new year. We look forward to seeing you.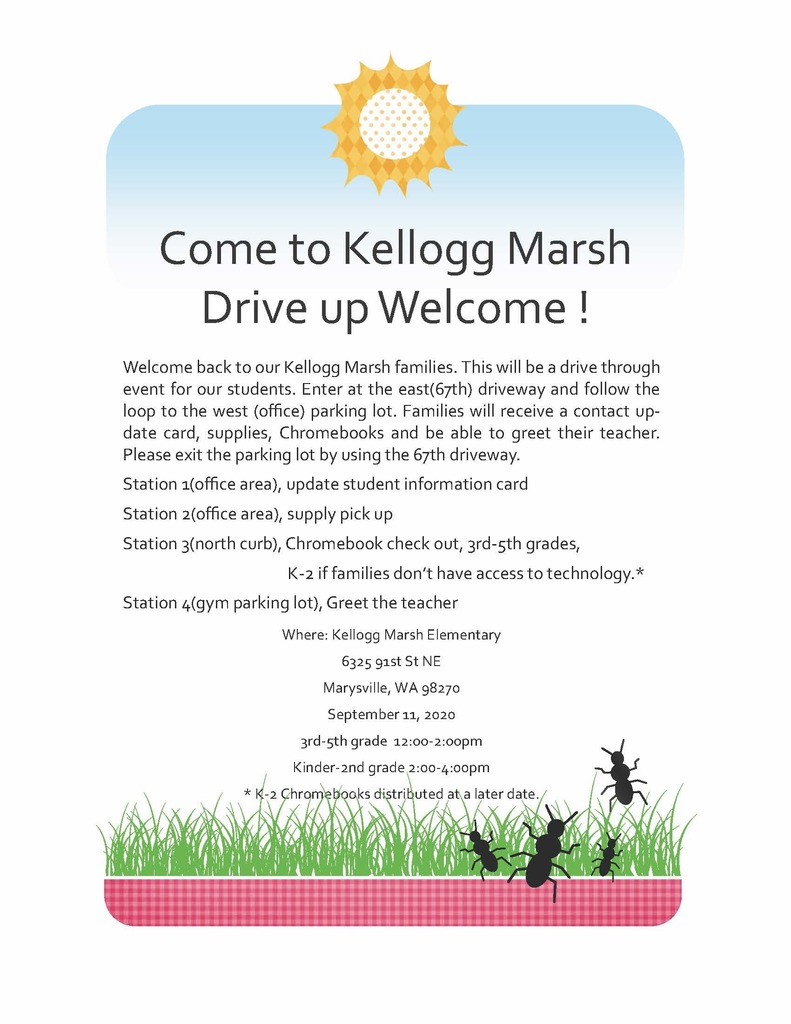 Good News! Free Meals Program Extended The USDA recently passed a waiver to extend the free meals program into the fall. This extension means that our school district will be able to continue to provide free meals for all children ages 1 - 18 and those enrolled in our online and 18 - 21-year old programs. This good news significantly impacts our program and the ways we can provide meal services for children. We had recently shared that the free meal program had ended and adjusted the way that meals would be available. With the new extension, we are now working on developing our meal distribution procedure for the start of school and into the fall. It will be different from the spring and the summer in some ways, but most importantly, we will be able to continue to provide free meals for children. Please stay tuned for more information in the coming days.

Marysville School District Continuous Learning 2.0 Plan and options for starting school in remote (online) learning on September 9. Click on links to learn more: English:
https://5il.co/k21f
Spanish:
https://5il.co/k21g
#MSDTogether

Our primary considerations for developing a Continuous Learning 2.0 plan that engages our staff and community to meet the instructional and social-emotional needs of each student in a safe and supportive way: Safety High-Quality Instruction Equity Sustainability Community
5th grade drive through Celebration Tuesday, June 16th @4:00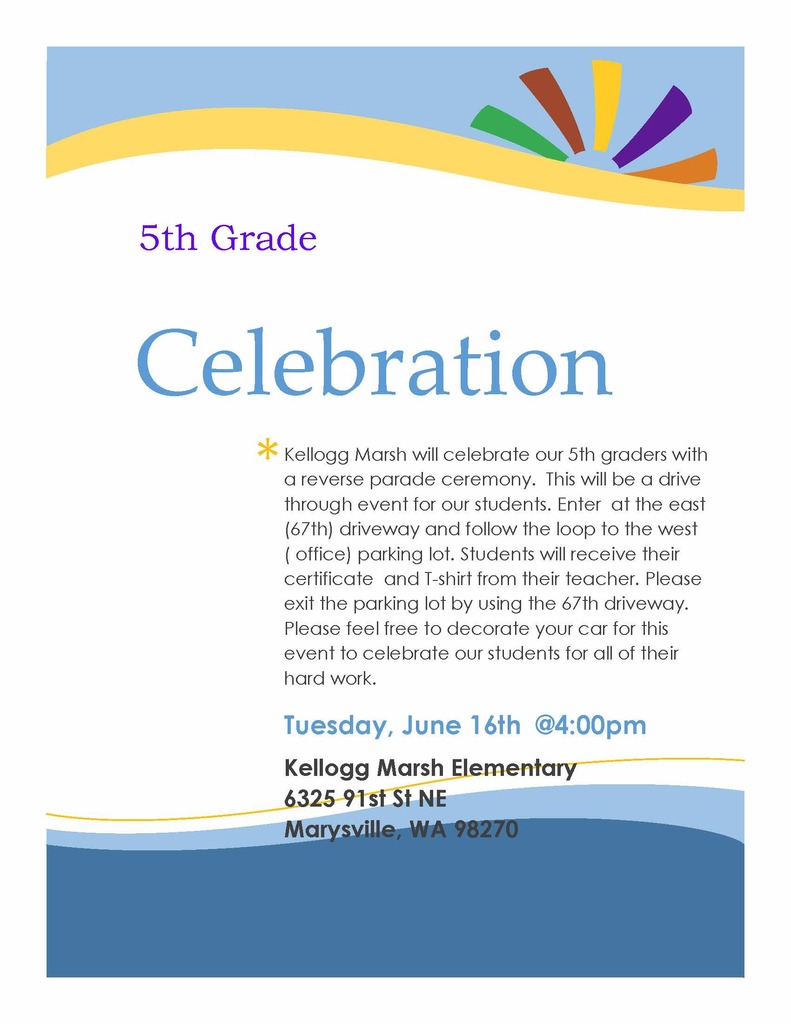 Kellogg Marsh Families, We will have a "Student Belongings" event for you to drive thru and retrieve belongings left in March. Please bring Library and teacher materiel to return too! Watch for more info!