EDIT MAIN
WELCOME TO BENEFITS AND PAYROLL
The Marysville School District currently pays employees under the guidance of five Collective Bargaining Agreements and Consultation Agreements. The Collective Bargaining Agreements and Salary Schedules are available on the Human Resources web page.
---
Information for Employees
Need to update you personal contact information (address and/or phone)? Human Resource's has requested that updates be done via their TalentEd website - TalentEd / Employee Records.
Name Change? In order to update your name, you will need to bring a copy of your new Social Security card to Payroll.
Want to update your W4? Please complete the Current W4 Form.
Want to update your direct deposit information? Please complete a new Direct Deposit Authorization Form.
We do have paper forms avaialble to request updates to your Payroll information.
Note - As our emails are subject to public records requests, we advise that your either hand deliver your documents to Payroll or mail them to us.
---
Benefits
Health, Vision, Dental, and More
As of January 1, 2020, our insurance benefits shifted to the state run School Employees Benefits Board (SEBB). Looking for information about SEBB? The image below will serve as link to access information about all the plans available.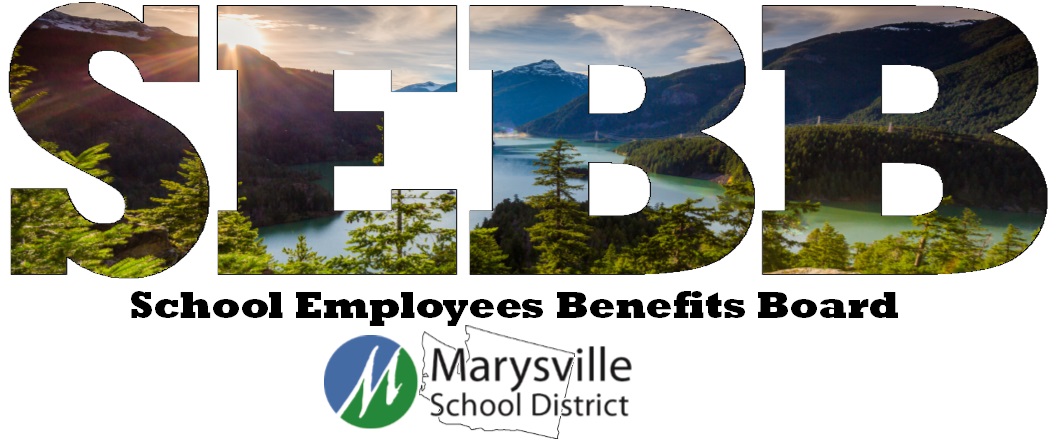 Additional Benefits Information
---
Blank Timesheets and Meeting Sheets - Staff Only