AVID - Advancement Via Individual Determination

For Families
What is AVID?
AVID stands for Advancement Via Individual Determination!

AVID is a safe, open classroom culture, high expectations for teachers and students.

With AVID, teachers inspire students to take control of their learning.
Who is AVID for?
Students who want to control their educational destiny!

Students who want to increase their chance of being prepared for all college and career opportunities after high school.

Students who want to remove any barriers to learning.
Where is AVID offered?
AVID is used in all elementary schools.

The AVID elective is offered at Marysville-Pilchuck, Marysville-Getchell, Legacy High School, Cedarcrest Middle School, Marysville Middle School, and Totem Middle School.
How do I get my student involved or get more information?
Start with your school...

Contact your student's counselor

for secondary (6-12) ask to speak to or email the school AVID coordinator

Contact the AVID district director: Kim Galde

360-965-0022

kimberly_galde@msvl.k12.wa.us
For Students
Really...what is AVID?
It really does stand for Advancement Via Individuation Determination!

It means that you have a supportive school family where you can safely and openly learn specific strategies to help you succeed in all of your classes!

It allows you the opportunity to develop into a leader among your peers by giving you the chance to take control of your learning.
Does it really help?
YES!! For students who want to take control of their learning (that's the determination piece)!

94% of AVID high school students complete all university requirements.

90% of AVID high school students are accepted into 4-year universities!!
How do I get involved?
At the secondary level (6-12) ask your counselor or one of your teachers.

If you know who your AVID elective teacher is, ask them!
For more information contact Kim Galde: kimberly_galde@msvl.k12.wa.us
See how AVID is making an impact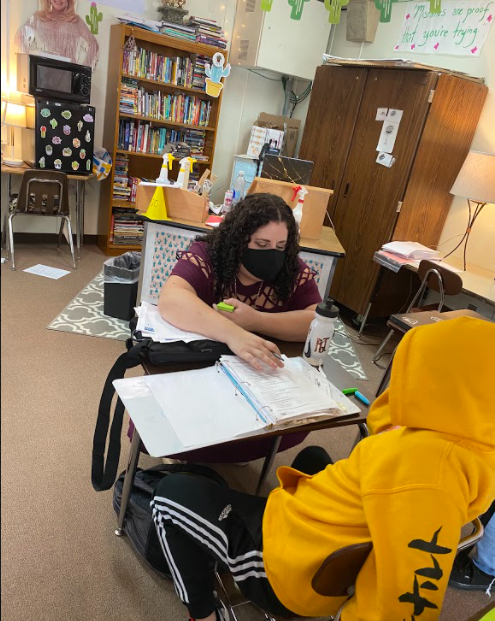 AVID Excel class at MMS!
AVID: People Like Me video
Check back frequently to see how AVID is impacting students here in Marysville!
The AVID stories have impacted me because it gave me a better understanding of what AVID is, and what it could look like in the future. I learned that AVID can not only help you academically, but emotionally too! It brings you closer to other people, including your teachers.
Middle school student after participating in an AVID high school/Middle school Day.