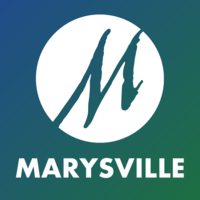 Native languages being revived in WA schools
Marysville School District
Tuesday, February 11, 2020
A recent article shared by Crosscut: After a century of suppression, Native languages are being revived in Washington schools writes "Throughout the state, tribal elders and educators are bringing Salish and other languages to youth" tells about the years-long suppression of the Native languages across our region and across the State. Locally, in the Marysville School District, district curriculum staff are working closely with The Tulalip Tribes representatives to ensure that the true history and culture of the local coast salish tribes is embedded in the teachings and curriculum in the K - 12 classrooms. Part of that work includes using the Since Time Immemorial curriculum as written by the State in addition to making certain that our students are also exposed to the local Tribes' history and culture. Matt Remle, lead Native American liaison in the district is part of the February 11 Crosscut publication and is involved in reviving Native languages.
To read more about reviving Native languages, go to https://crosscut.com/2020/02/after-century-suppression-native-languages-are-being-revived-washington-schools
Also locally at Tulalip, the Treaty of Point Elliott of 1855 is on display at the The Tulalip Tribes Hibulb Cultural Center. The 1855 Treaty created a Government-to-Government relationship between the United States and the Dxʷdəwʔabš (Duwamish). The United States Senate ratified the Point Elliott Treaty in 1859. The Treaty of Point Elliott guaranteed hunting and fishing rights and reservations to all Tribes represented by the Native signers. To learn more and for the location of the Hibulb, go to https://www.hibulbculturalcenter.org/
Article courtesy of Crosscut; retrieved from crosscut.com Feb. 11, 2020.