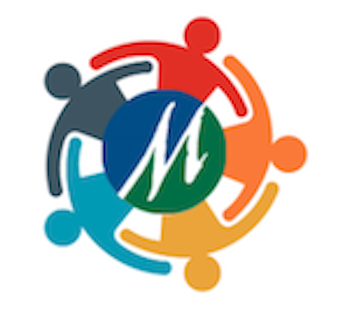 Letter to Our Students, Families, and Community Members
Marysville School District
Thursday, April 01, 2021
April 1, 2021
Dear Students, Families, Staff, and Community Members,
The Marysville School District and our schools are excited to welcome more students in grades 6 - 12 back to school for in-person learning beginning April 14.
In recent days, information about incidents against students of color, specifically Black/African American students, was shared publicly in the news, on social media, and through community forums. These incidents included online threats made against Black/African American students and confirms the Marysville School District's recognition and acknowledgement that racism and hate continue to exist in our community. They have further required us to recognize and take responsibility for our own learning related to racism and hate, and commit to strengthening our practices, communication, and training.
The safety of each student is a top priority. This includes physical, social, and emotional safety. We will strive to do everything in our power to make certain that each student we serve feels safe physically, socially, emotionally, and free from racial or any other forms of discrimination. We are working with student and school leaders to ensure welcoming and safe environments for secondary students when they return for in-person instruction on April 14.
When incidents occur, the law prevents us from sharing specific details involving the discipline of students, but what we can do is make you aware of how the school district responds when a threat or hate incident occurs. We:
Notify the police

Conduct a threat assessment

Create a safety plan

Assign discipline according to the law

Provide services and resources for safety to victims

Provide services and resources for perpetrators according to the law (WAC 392-400-610)
In addition, we commit to listening to, and partnering with, our students and communities of color in order to ensure emotional and safety supports are provided in a timely, culturally responsive, and effective manner.
With the work and commitment of the district and school leaders and staff, these changes are beginning to occur. Recent events around racial discrimination and hate have raised concern with parents and guardians and the community, we understand the concern regarding the safety of students. In regard to the recent incidents, to meet both the safety and the educational needs of the students we serve, the district has a process in place to meet the educational requirements of the disciplined students through a program outside of school which includes no contact with other students virtually or in person during instructional time.
I recognize that, by themselves, these acknowledgments and actions are small gestures. They become meaningful when coupled with authentic relationships and informed actions. We honor our partnership with our students, families, and community and strive to raise public awareness around the steps we will continue to take action to address and prevent racial discrimination and hate in our schools.
Sincerely,
Lori Knudson
Acting Superintendent
Enc; Reporting HIB
---
REPORTING HARASSMENT, INTIMIDATION, OR BULLYING

Our promise, values, and commitment include our commitment to value differences among people and treat one another respectfully. We believe each Marysville and Tulalip student can achieve their full potential in an educational experience that is relevant, challenging, and individualized, with the common values of equity, cultural understanding, accountability, and leadership.
In accordance with Washington State RCW 28A.600.477 harassment, intimidation, and bullying of students by other students, by staff members, by volunteers, by parents or guardians is prohibited.
If a student has experienced harassment, intimidation, bullying, including discrimination based on race, gender, or gender identity, it should be reported to school counselors, teachers, or administrators by the targeted student, his/her/their friends, family, and/or witnesses. School administrators will intervene.
To report unresolved, severe, or persistent harassment, you can:
Contact the administrator at the targeted student's school;

Contact Gregg Kuehn, the District's Compliance Officer;

Use the SafeSchools Alert reporting website to report online, by text, or by phone.
Reference: RCW 28A.600.480 (Reporting of Harassment, Intimidation, and Bullying)