EDIT MAIN
reconnect plan - Update #5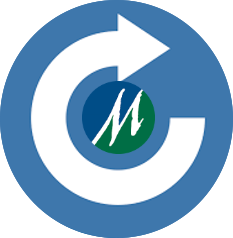 Our Reconnect Plan for the 2020 - 2021 school year outlines six steps for a return to in-person instruction at school based on health, safety, and equity.
For previous updates, click links under "Updates" in the left column under "Reopening Schools".
---
As our district continues to monitor the impacts of the pandemic we plan to stay the course with our current remote learning plan. Our priority is to ensure the health and safety of our students, staff, and families.
I know the pandemic creates a lot of unknowns and circumstances that are not in anyone's control. What the district can control is doing everything possible to protect people from getting sick by taking necessary measures to control the spread of the virus. We all want to return to normal and we all want children back in school as soon as possible, but we must continue to listen to the public health agencies.
Following winter break when teachers and students return to remote teaching and learning with some students scheduled for continued in-person learning on January 4, we will continue in Step 2 of the Reconnect Plan. Depending on the current data provided by the Snohomish Health District, we will look at the possibility to move to the Step 3 hybrid model for students in grades K - 1 at the start of the second semester (first part of February). The Early Learning Center (preschool) will work directly with families regarding student schedules.
Remember to check out the information on the COVID-19 Health and Safety Protocols web pages for information:
There is an update on the dashboard that includes information for families and staff from the Washington State Department of Health. The information, called "WA Listens", includes a crisis support fact sheet and a behavioral health toolkit for families.
Free meals for students will continue through the end of the school year. Meals are served daily (M-F) at each elementary site and through bus delivery to remote areas where there is no easy access to a neighborhood elementary school. Click HERE to access the bus schedule for meal services.
NOTE: No meal service during winter break. On Friday, 12/18/20, meal bags will be available at each of the sites and through bus delivery. Winter break begins with an early release on December 18, 2020, and goes through January 3, 2021. Remote learning resumes on Monday, January 4, 2021.
District offices and schools will be closed to staff, students, and families during the winter break. All sites will reopen on Monday, January 4, 2021.
Thank you in advance for your continued support and diligence in being part of what it takes to slow the spread of the virus including wearing a mask, practicing social distancing, and hand washing. The sooner the spread of the virus is controlled, the sooner we can get back to normal day-to-day activities.
There is one more week until winter break! I know each person is doing their best but are also ready for some time to rest and rejuvenate. Please enjoy the time away in the best way possible. Stay safe and healthy!
---
Click HERE for a print version of the Reconnect Plan.