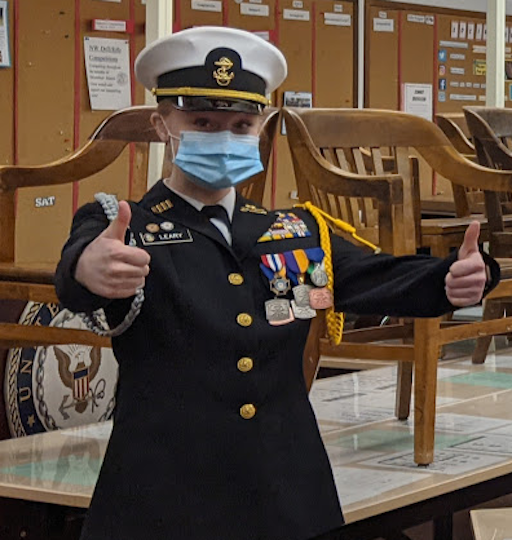 Congratulations to Cadet Lieutenant Commander Katelyn Leary!
Marysville School District
Thursday, January 07, 2021
Katelyn is the recipient of the 2020 Legion of Valor Bronze Cross for Achievement Award. This award is presented annually to outstanding cadets to recognize the achievement of scholastic excellence in Naval Science and academic subjects. The award is a national award given annually by the Legion of Valor of the United States of America, an organization composed of Medal of Honor Distinguished Service Cross, Navy Cross, and Air Force Cross award recipients. Only 22 awards are presented worldwide.
Katelyn is a senior at Marysville Pilchuck High School in the Marysville School District. "Katelyn is going to do amazing things. This is such an exciting and well-deserved award for her and a great reflection on the leadership in our NJROTC program. Way to go, Katelyn!" shared Christine Bromley, MPHS Principal.
Congratulations, Katelyn! We are so proud of you!
#MPHSClassof2021