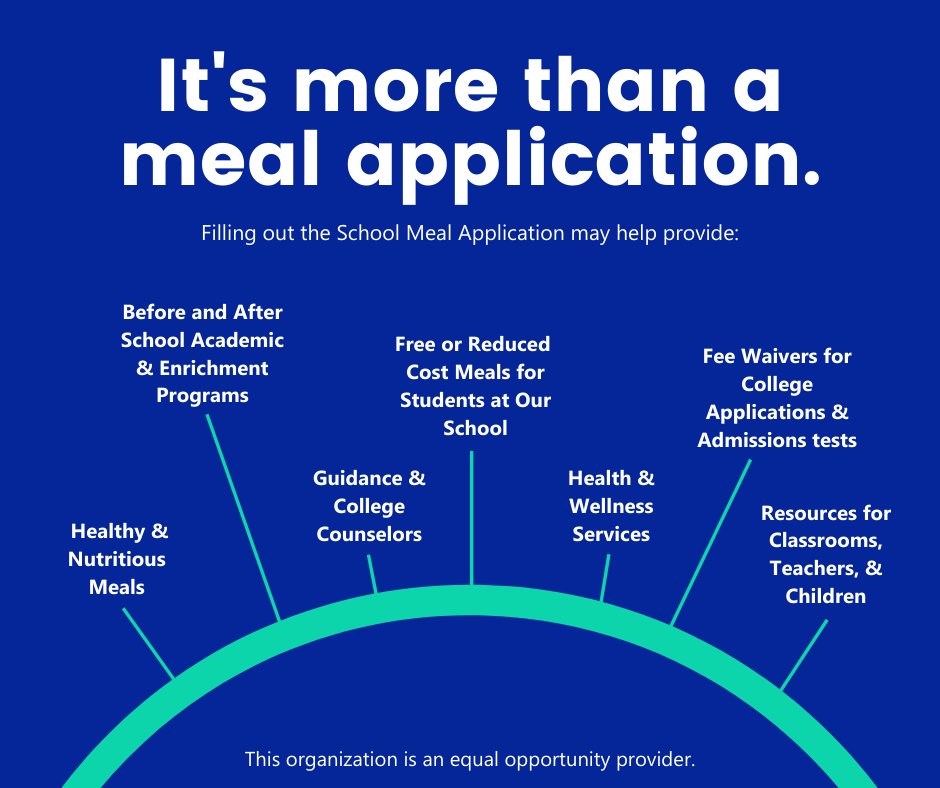 Free and Reduced Meal Applications Due
Marysville School District
Wednesday, October 14, 2020
We strongly encourage all parents/guardians to submit a Meal Application. Completing an application takes less than 10 minutes, and parents only need to complete one Meal Application.
Meal Applications may be downloaded from our website: https://www.msd25.org/.../page/child-nutrition-services--7. Once you submit an application, you will receive a notice in the mail as to whether your child/children can receive free or reduced-price meals.
EVERY ELIGIBLE FORM COUNTS!
Every eligible form that is not submitted means lost resources for our schools.
Submit your completed application as soon as possible to help make sure it counts toward potential new funding for our school this year.
Questions about the meal application may be directed to the district's Child Nutrition Services department at (360) 965-0115 or email neale_creswell@msd25.org.