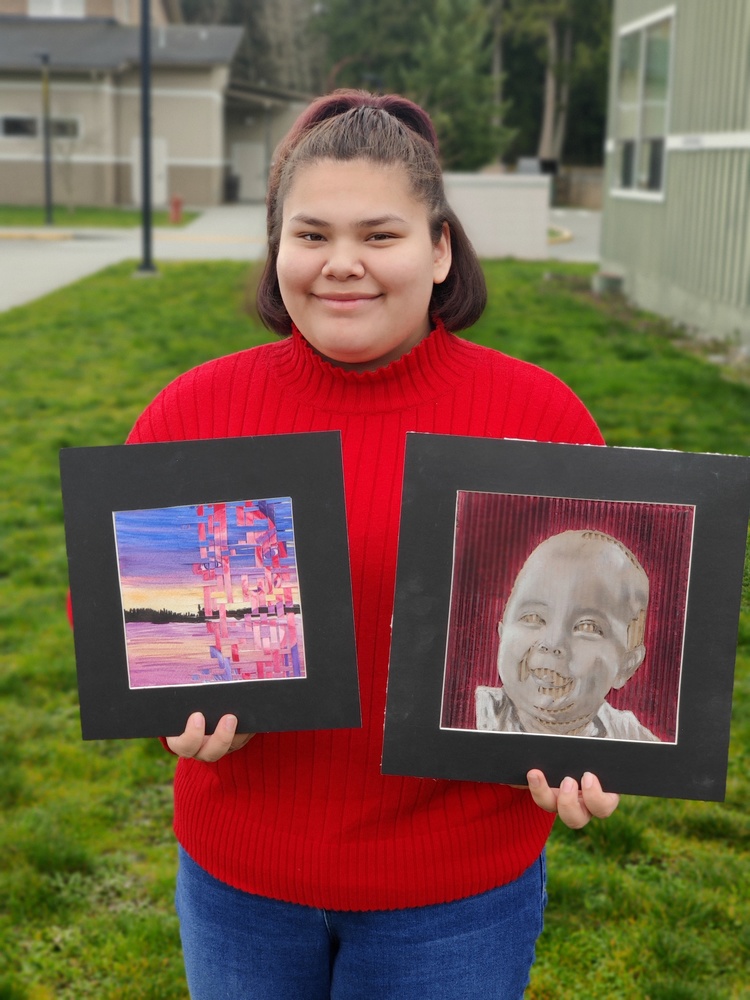 ​Meet Irista Reeves​
Marysville School District
Wednesday, March 11, 2020
Meet Irista Reeves

Irista is a student at Heritage High School who's art work recently made it into the Scholastic Art Show hosted at the Schack Art Center in Everett.
Below is Irista's artist statement:
"The earth around us speaks to me. It shows me beauty within the darkness. It shows me everything I know. I naturally gather ideas then piece them together. It appears in my head so fast like a snowball rolling down a mountain. Just getting bigger and becoming unstoppable. I try to capture everything I see, something that holds value. Certain individuals have a strong impression on me, and that in turn inspires me in my art. I want to display all the smiles and the people that make me happy."
Way to go, Irista, your work speaks to us and we are proud of you!