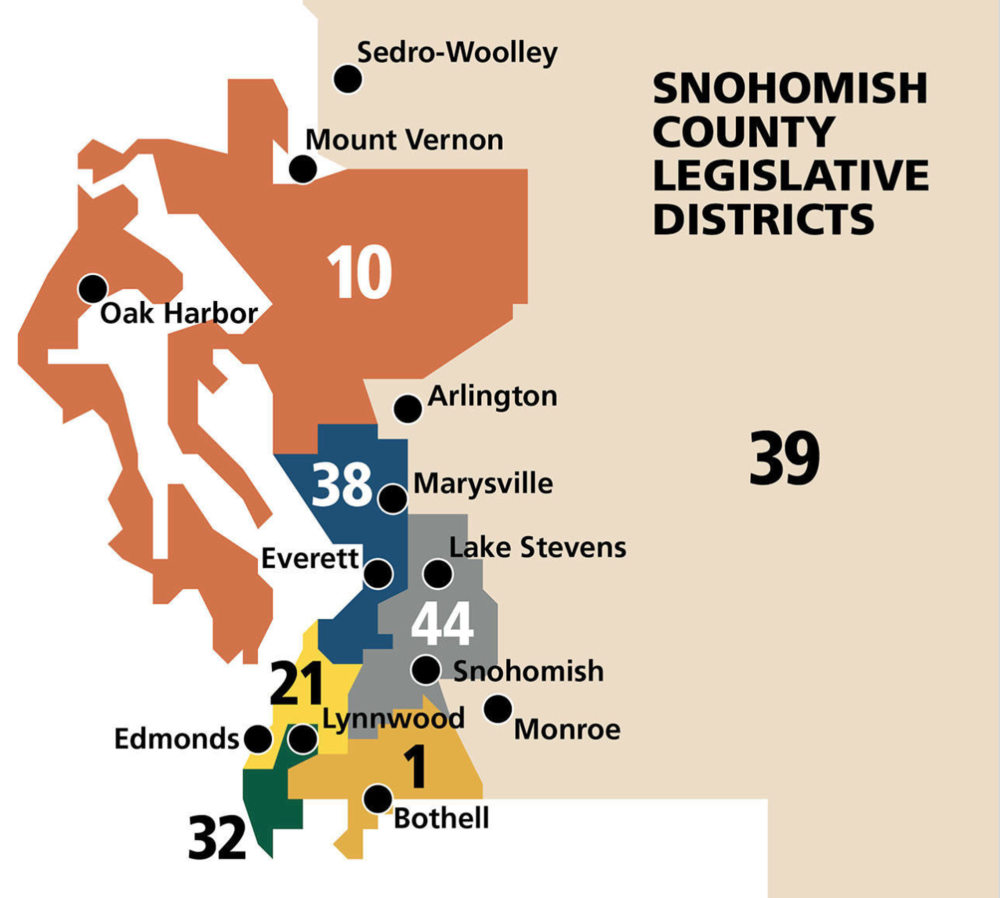 How to contact your state lawmakers
Marysville School District
Friday, January 17, 2020
2020 LEGISLATIVE SESSION
How to contact your state lawmakers — and other fun facts
This year it's a 60-day session in Olympia. Democrats control everything.
By
Jerry Cornfield
The 2020 session of Washington's Legislature begins Monday in Olympia. It is scheduled to last 60 days.
Democrats will once again enjoy a trifecta of political power with control of the House, Senate and governor's mansion. Republicans will seek to find bipartisan agreement on issues such as improving mental health services and funding special education.
One task that will consume lawmakers is adjusting the state transportation budget to reflect a potential loss of millions of dollars due to passage of Initiative 976.
60 days:
In even years, the Legislature meets for two months. In odd years, when a two-year operating budget is adopted, lawmakers meet for 105 days. Last scheduled day this year: March 12, 2020.
152,000: Approximate average population per Washington legislative district.
Below are the lawmakers in the seven districts serving Snohomish and Island counties and how to reach them by email and phone.
Messages can also be left for any of them at the Legislative Hotline, 800-562-6000. The hotline is a place to check the progress of bills and learn when hearings or legislative action are planned. You can sign up to receive emails of upcoming committee meetings, press releases from agencies and other legislative events. Information to do that can be found on the Legislature website at leg.wa.gov.